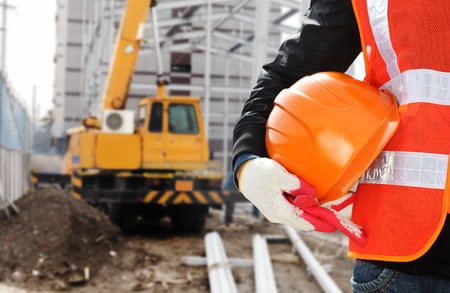 A vital part of operating any type of equipment is understanding how to do so safely. Unfortunately, crane accidents happen as a result of falling objects, transportation issues, electrical current contact, and so forth.
Below, we've created a bit of a "crash course" on crane safety to help you keep your worksites as safe as possible.
Importance of Crane Operator
The person in charge of the crane, the crane operator, is a vital part of a safe crane operation. A crane operation should be well-trained and experienced.  While operating the crane, the operator should be committed and dedicated to following the manufacturer operating procedures and operating in accordance with local, state, and federal guidelines.
Importance of the Crane
Prior to using the crane, it should be checked in order to ensure that it's equipped with all of the necessary safety devices and operational aids. The crane should be tested in order to make sure it's working properly and within industry standards. For instance, at Rackers Equipment Company we only offer models from the most reputable manufacturers. A crane should never be loaded beyond capacity and operators should be well-aware of the weight load on the crane. Overloading typically occurs when an inexperienced or poorly trained operator is behind the crane.
Importance of the Site Conditions
Prior to the operation of a crane, the site superintendent should inspect the construction site for potential hazards. Power lines are among the most common inhibitors of safe maneuvering when it comes to operating a crane. According to OSHA, contact between a power source and a crane accounts for almost 50% of crane accidents. In order to avoid contact with materials that conduct electricity, operators should be guided by ground personnel who act as spotters, signaling clearance or otherwise.
Importance of the Weather
It's important to take weather conditions into consideration when operating cranes along with many other types of machinery. Be well-aware when operating a crane in heavy rain or strong winds. Frigid temperatures can hinder the hydraulics which can result in issues. Strong winds are very dangerous for crane operations, because they can cause a crane to tip over. Water, such as heavy rain, can obstruct the components of a crane that rely on friction such as breaks, clutches, and hoists. Ultimately, bad weather might postpone operations and that's OK.
Looking for new or used mining equipment or aggregate equipment for your next project? Visit Rackers Equipment Company.