Construction and drilling companies face regular employee turnover in addition to the loss of key employees to retirement as the workforce ages. Maintaining an experienced and skilled team of workers is essential for contractors and construction companies. Since drilling and construction are usually local operations, it makes sense to also have a focus on recruiting local workers for your construction company.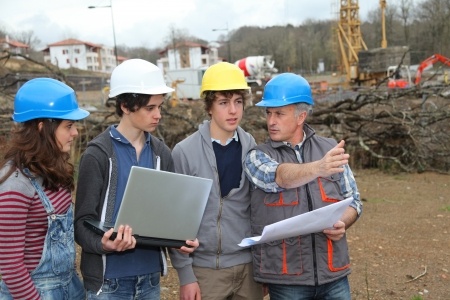 Successfully recruiting local workers for drilling and other construction businesses is not impossible, but it may require planning, preparation and patience. Fortunately, there are companies that are already experimenting with innovative recruitment strategies to provide models.
Wisconsin-based Miron Construction Co. recognized the need to foster relationships within the community to meet future recruitment needs as experienced workers approach retirement. Miron has adopted several strategies to connect and interact with potential future employees, reports Construction Equipment Magazine. The company is actively involved in local events that expose kids to the construction industry and give them an opportunity to look at heavy equipment up close. The company also hosts job site tours for high school groups. Schools that have strong technical education programs and career development programs are particularly receptive to the job site tours. Finally, Miron has also developed a program to introduce middle and high school girls to the construction industry.
Recruitment approaches like those used by Miron Construction can be highly effective in the long term, but they require drilling and construction companies to think forward at least several years. Developing relationships with potential future employees while they are still in school can provide a steady pool of workers to fill future vacancies.
Rackers Equipment Company has been proudly serving businesses and residents around Jefferson City, Missouri and the greater region area for more than two decades. We maintain an inventory of quality, new and used equipment for the construction industry, including mining and aggregate equipment. To learn more about our available machinery, take a look at our equipment inventory online now or call us today at 573-635-8700 to learn more.