Climbing on stockpiles with GPS equipment, piloting aircraft over mining sites, documenting the scene of an industrial accident, and using 3D imaging and laser for inspections—these are among the new jobs available to autonomous drones at mining sites.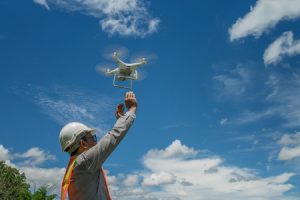 What Do Autonomous Drones Do for Mining?
Autonomous drones are the latest tools mining companies are using to improve their operations. Drones are particularly useful for any task that requires quick and cost-effective data gathering and analysis. Ariel Avitan, the cofounder and chief commercial officer of Israeli drone company Percepto, cited "the rich sources of aerial data and insights that our multi-mission [drones] are able to capture and transform into meaningful insights" as assets to the mining industry.
The Benefits for the Mining Industry
Autonomous drones are also useful for tasks that are dangerous for humans, such as inspecting and analyzing the aftermath of industrial accidents. At the University of Nevada, Reno, researchers at the Autonomous Robot Labs (ARL) are investigating drones' capacity to explore, map, survey and monitor underground mines. Earlier this year, the researchers conducted multi-day tests of its mine inspection robots in the field.
Other applications of autonomous drones in the mining industry include providing real-time situation monitoring during emergencies, inspecting roadways for potential obstacles (and immediately informing personnel), and confirming the clearance of safety zones in advance of planned explosions.
For the proper working heavy equipment in your specific industry, Rackers Equipment Company is the first choice. Since 1989, we've been providing new and used heavy equipment for the industries that need these tools for their applications.
Rackers Equipment Company
Here at Rackers Equipment Company, we have the equipment to help you with your application, whether that is regarding the Heavy Highway, Construction, mining or aggregate industry. We may not offer drones (yet), but we are here to help with all your other heavy equipment needs. Check out our selection of new and used mining and aggregate equipment and contact us at 573-635-8700 to find out more!