We are in tough times right now dealing with the COVID-19 Pandemic. Many states around the country are looking to get back to work safely to help companies stay in business and not lose their livelihoods. In construction, it's looking like we're moving forward. For many companies, they need to look to renting heavy equipment to help your company stay in good shape when it comes to making money.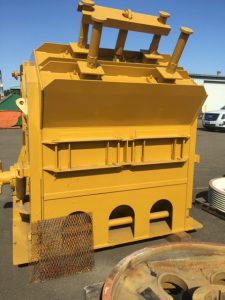 What Can Rackers Equipment Company Do for Your Business?
At Rackers Equipment, we provide new and used mining and aggregate equipment for companies and businesses who need the equipment to get certain jobs done. There are plenty of times when your equipment can break down and cause hiccups in your jobs. We are here to make sure that your job stays on schedule by offering our equipment that we have in stock.
The Importance of getting equipment for your job:
When it comes to getting a job done, every business owner knows that you need to have the proper functioning equipment. We want to help all businesses succeed in getting their jobs done.
Decrease Downtime at the Job
Acquire more jobs
Learn new equipment
Save money on used and new equipment
Rackers Equipment Company
Here at Rackers Equipment Company, we have been in the business of offering new and used equipment for contractors for over 30 years. Even if you're not looking to buy or rent equipment, we are always interested in your used crushing, screening, washing, drilling, and construction equipment. Take a look at all of our equipment we have to offer you.
Contact Rackers Equipment Company at 573-635-8700 today to learn more about how we can help your company get back on track!