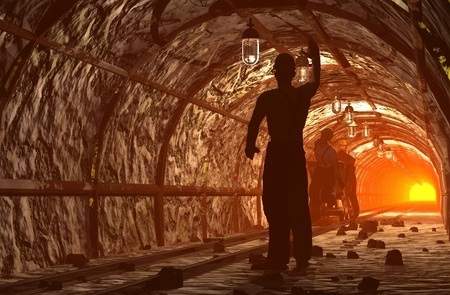 Technological advances have changed the way we work and live, from having constant access to the internet to communicating often through text instead of in-person.
Mining has changed drastically and somewhat remained the same over the years, due to ever-changing technology.
Mining was pretty much the same from its inception, through the 1980s. A large majority of the work was done by manual excavation, which means that men used hand-held equipment and pressurized air and water to extract coal.
It wasn't exactly the safest job, but it was a career that put food on the table in many American households over the years.
As you might imagine, advancements in mining technology have made mining more successful and much more sage in the past 25-30 years.
MMI tech, which stands for Mobile Metal Ion, helps miners find deposits by taking soil samples and using high-end equipment to predict where deposits are. Prior to this technology, many hours of manpower were required to survey and test an area before any successful mining could occur.
The first huge change to the mining industry came with the invention of electric hydraulic drilling rigs, which replaced pneumatic rigs in open and underground mines. Now, mines are much more productive since the machinery is bigger and more accurate.
The inception of organizations like the Mine Safety and Health Administration (or MSHA) helps regulate working conditions in mines, to make sure that workers and engineers remain safe and healthy. Since 2014, the MSHA has been working to limit miners' exposure to harmful dust that causes black lung disease.
Are you searching for new and used mining and aggregate equipment? Contact Rackers Equipment Company today.