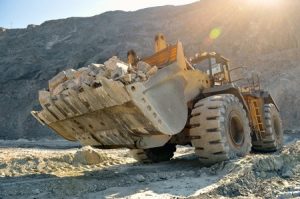 Missouri Cobalt isn't just the operator of the biggest near-term primary cobalt reserve in North America—the company is also working hard to become an ethical, environmentally-friendly leader in the mining industry.
According to CEO Michael Hollomon, "Missouri Cobalt is on a mission to become the industry leader in processing clean, green, ethically-produced battery materials to support the advancement of America's renewable energy industry. We intend to leverage the great working men and women of the state of Missouri to help us power a clean future."
About 90 percent of the water the company uses in cobalt production is recycled. Head of Processing Clint Fletcher, who has been working in the mining industry for nearly 30 decades, says that Missouri Cobalt also works to avoid wasting any materials used in production.
Currently, Missouri Cobalt sends slurry to a facility in Canada that makes nickel but receives cobalt as a byproduct. However, the company expects to move all operations onsite within the next few years.
According to Hollomon, the global demand for cobalt in batteries is expected to rise 300 percent by 2025. The company aims to hire a diverse, local workforce to meet demand, and is proud of the highly-skilled, experienced workers available in the area.
Safety is also a priority for the company, which requires steel-toed boots, hard hats, safety glasses, high-visibility vests, ear protection and masks at its sites. Furthermore, all visitors must undergo safety training before going on site.
At Rackers Equipment Company, we're proud to support the mining industry in our area by offering high-quality new and used mining equipment at competitive prices our customers can afford. To learn more, feel free to give us a call or contact us online today!