If you want your company to be successful, it's important for your employees to be properly trained in the trade. With handling tools and heavy machinery, workers are susceptible to injuries, and machines can break down.
The way to prevent these things from happening or eliminating downtime with your tools is to properly train and educate your employees.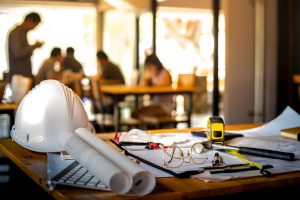 Furukawa Drill School
The Furukawa Drill School hosted by Rackers Equipment Company and Furukawa technicians is a three-day training school that incorporates lessons regarding drilling. Your employees will gain important knowledge with this program that will help your business be successful and decrease production downtime.
Employees will learn basic drill repairs, schematics and hammer seals, and much more! If your equipment has a malfunction or breaks, you'll have the education to solve the problem.
The Benefits:
Safety on the Job – Improving the safety of your jobsite is extremely vital for your employees and your business. With proper training and on-going education with drilling equipment and practices, you'll create a safer environment for your workers and third parties.
Eliminating Downtime – This is a big one because when a machine or piece of equipment breaks or has a problem, it means you'll need to stop working to fix it. If you have the knowledge to solve the issue, you'll be able to continue to work without wasting time and money.
Purchasing Better Equipment – Employees that are training and educating themselves regularly within the mining industry will allow you to purchase better equipment for your jobs. They'll be able to troubleshoot and maintain the equipment and machinery.
Rackers Equipment Company
Rackers Equipment Company has provided heavy-duty equipment for the mining industry in and around Jefferson City, Missouri for many years. We have also implemented a three-day training school because we understand the importance of training in the mining and drilling industries.
If you're looking to train your employees properly and improve your business growth, contact Rackers Equipment Company at 573-635-8700 today!