Telepresence is more important than ever for construction companies, as video conferencing and mobile communication promotes faster collaboration and improved operations.
You can improve the flow of communication within your construction project team by building a stronger telepresence. Here's how.
Video Communication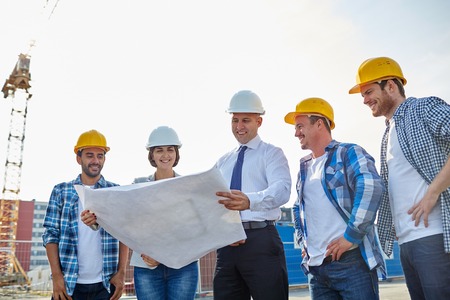 Smartphone technology has greatly improved industries of business. From this simple device project managers can tap into a network of virtual links that will allow them to better communicate with their employees, other project managers, and clients. You can route calls to a high speed device like the Samsung Galaxy S8 Plus, which includes a dual-curved QHD display, the world's first Infinity Screen, making the transfer of photos and videos from a construction site quick and easy.
Mobile Communication Apps
Construction companies have reported being able to distribute staff among 20 construction projects simultaneously through the use of apps like Slack. The project managing app allows you to create channels for each construction site, make on-the-fly decisions that pertain to a specific job, and solve labor shortages in a pinch.
Online Webinars and Meetings
This tool allows companies to hold an unlimited number of meetings every month. One key feature of this app is that there is 24/7 live support, so any issue you experience can be resolved on-the-spot. GoToWebinar is also an effective teaching tool as companies can host webinars on various topics pertinent to the industry, like safety training and project management techniques, all while effectively creating a branded experience for their teams.
The construction industry is constantly changing, and keeping pace with the times is good for business. At Rackers Equipment Company our goal is to facilitate the speedy growth of companies large and small through providing quality services and equipment for your job-specific needs.