The past couple of years have been hectic. With a global pandemic stretching across the entire world, construction and mining projects were halting for time being. Employees were out of work, and construction & mining companies were hurting bad.
Since the pandemic has slowed drastically and life has gotten back to normal, infrastructure has taken a shift and been on the rise when it comes to changing the way our country and the world operates. Construction and mining companies are looking at a plethora of projects coming up to answer for the demand and changes. The construction and mining equipment is in high demand now.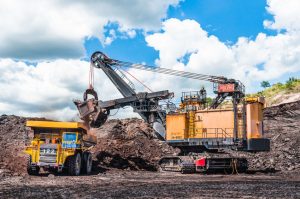 Infrastructure, Energy, and Safety
Infrastructure is changing, which means mining and construction opportunities for companies will be increasing. The demand for mining equipment and other heavy equipment in construction will increase due to the timelines of these projects.
The energy industry is at a strange point right now. Gas prices are high, and renewable energy projects are chugging along. With renewable energy projects getting the go ahead to start construction across the country, construction and mining equipment will be in high demand.
What Does this Mean for Rental Equipment?
As we see larger infrastructure and renewable energy construction projects taking off around the nation, these large companies and contractors will be looking for the newest equipment to help in the efficiency and quickness of the overall projects.
Rental equipment will be used for smaller projects much more, but don't count the rental equipment out for these large construction jobs. High-quality heavy equipment for the mining and aggregate industries will be in high demand.
At Rackers Equipment, we have a plethora of heavy equipment and machinery for the mining and aggregate industries. From used to new heavy equipment, we can help to get your construction or mining project started and finished. Contact Rackers Equipment at 573-635-8700 today or visit us online for more information!