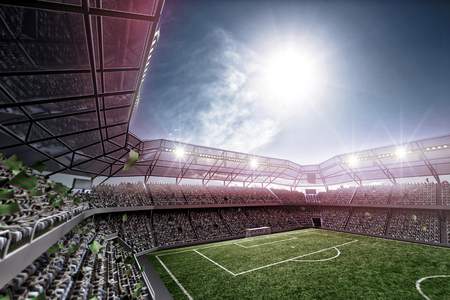 Miami Dolphins fans can enjoy some R&R while they watch their home team's games in a completely renovated Hard Rock Stadium thanks to the power of the multi-crane system.
The stadium renovation included a top to bottom comb through, including the demolition of current lighting and scoreboard features, structural cable installation, temporary shoring design, and the development of rigging arrangements, and the installation of a 17,000-ton shade canopy.
Construction commenced during the Miami Dolphins' off season, and ended just this past month. Four 4-crane picks were used to lift 450-foot outer sideline box trusses, each weighing a whopping 700 tons, and two 350-foot outer end zone box trusses.
More than a dozen crawler cranes were used to erect the canopy structure in time for the impending football season because the outer sideline box truss was able to be picked up in one piece using four of the 12 cranes, according to project managers. The project was also expedited by the sub-assembly of large components which were self-supporting; these sections were hoisted over the existing stadium by large cranes involving more than 24 two-crane picks.
The project was safely executed as operators limited loads to 75 percent of the cranes' capacities and assessed the weight and center of gravity of each section used in the stadium's renovation.
A reliable crane makes a difference in the smooth execution of a construction project large or small. At Rackers Equipment Company, you don't have to break the bank to own a first-rated brand of crane. Browse our selection of used and affordable machinery for a brand that is suitable to your job-specific requirements.