Efficiency and productivity are essential in the world of aggregate and mining operations. Contractors are constantly seeking ways to streamline their processes and optimize their equipment to maximize output. Rackers Equipment Company understands these challenges and offers a wide range of used aggregate and mining equipment to help contractors achieve operational excellence.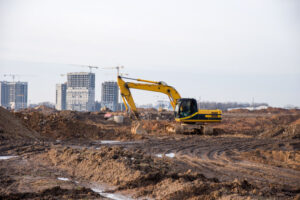 Increased Cost-Efficiency
Used aggregate and mining equipment from Rackers Equipment Company provide a cost-effective solution for contractors. By opting for used equipment, contractors can reduce capital expenditures and allocate resources to other critical areas of their operations. This increased cost-efficiency allows for better financial management and improved overall profitability.
Enhanced Equipment Utilization
Used equipment can help optimize equipment utilization within operations. By adding specific machinery from Rackers Equipment Company's inventory, contractors can tailor their equipment fleet to match project requirements precisely. This strategic approach ensures that each piece of equipment is utilized efficiently, reducing downtime, and enhancing overall productivity.
Reliable Performance
Rackers Equipment Company thoroughly inspects and tests their used aggregate and mining equipment to ensure reliable performance. Contractors can trust that the machinery they purchase has been assessed for quality, functionality, and performance. This reliability minimizes unexpected breakdowns, reduces maintenance costs, and keeps operations running smoothly.
Familiarity and Operator Training
Purchasing used equipment from Rackers Equipment Company often means acquiring models that are already familiar to operators. This familiarity can minimize the learning curve and improve operational efficiency. Operators can quickly adapt to the equipment, reducing training time and increasing productivity from the outset.
Access to Specialized Equipment
Rackers Equipment Company offers a diverse selection of used aggregate and mining equipment, including specialized machinery for specific tasks. Contractors can tap into this wide range of equipment options to address unique operational needs. Whether it's specialized crushers, screeners, or conveyors, having access to the right equipment streamlines operations by optimizing the workflow and enhancing the precision of tasks.
Contact Rackers Equipment Company at 573-635-8700 today or visit us online for more information!