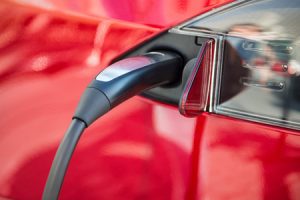 Amid concerns about a global shortage of the minerals needed to produce electric vehicle batteries, electric car manufacturer Tesla is urging the U.S. government invest in nickel and copper mining.
Tesla needs stable, long-term access to mined resources including lithium, copper and nickel in order to produce electric vehicle batteries and other parts. The company expects demand for these resources to increase as the market for electric vehicles continues to expand.
By 2030, the global demand for copper is expected to increase to 1.5 million tons per day—an enormous jump from the current demand of about 38,000 tons per day. Electric cars use about twice as much copper as traditional gas-powered cars.
Tesla isn't the only company in need of secure access to copper, nickel and lithium. Tech companies like Amazon and Google need those resources to produce digital assistants and home connectivity devices as well.
Recently, a bipartisan group of senators introduced legislation to address delays in the federal approval process and stimulate the mining industry. The bill, known as the American Mineral Security Act, was presented at a closed-door conference, in which Tesla representatives also expressed their concerns.
According to the bill's sponsor, Lisa Murkowski (R-Alaska), "Our bill takes steps that are long overdue to reverse our damaging foreign dependence and position ourselves to compete in growth industries like electric vehicles and energy storage." The bill's co-sponsors are Senators Martha McSally (R-Arizona), Dan Sullivan (R-Alaska) and Joe Manchin (D-W. Virginia).
At Rackers Equipment Company, we're proud to support the mining industry in our area by providing business owners with the new and used equipment they need to succeed. To learn more about any of the mining and aggregate equipment we currently have available, feel free to give us a call or contact us online today!