Among the top industries that rent heavy equipment, mining and construction are two of them. Renting equipment has a major appeal to several industries because of the benefits it may have. It could help your company and business out significantly in the long run.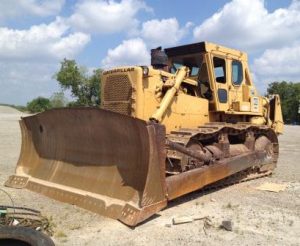 Here are some of the reasons why businesses rent heavy equipment:
Saves Money – in many cases, smaller companies benefit by renting equipment because the jobs may be smaller and quicker. Ultimately, these companies will be spending less money. It makes more sense to rent in this case because you don't have a huge crew working on a major job every single week where you would need to own a piece of equipment.
Production Increase – having the ability to rent a piece of equipment to get a job done efficiently will increase your production value. Doing certain jobs by hand will last longer, which will cause concern for the client. Having the equipment won't cause this to happen.
Tax Benefits – when tax season rolls around, your rental expenses will be more financially flexible than capital-expense purchases. A rental is a deductible, while a purchase is taxed at a depreciated rate over its lifetime. It will benefit your business more if you rent heavy equipment, rather than buy it because it's immediately deductible.
Avoid Storage – what a relief it is to not have to store the equipment in a safe place. If you rent, you just have to return the equipment after you're finished with the job. This will definitely save you the space and money.
Renting equipment comes with many great benefits and Rackers Equipment Company has the heavy equipment for you! Another great benefit when renting equipment with us is we offer financing to help you and your business out.
Rackers Equipment Company
Here at Rackers Equipment Company, we have the equipment to help you with your application, whether that is regarding the Heavy Highway, Construction, mining or aggregate industry. We may not offer drones (yet), but we are here to help with all your other heavy equipment needs. Check out our selection of new and used mining and aggregate equipment and contact us at 573-635-8700 to find out more!