"The Internet of Things" receives a lot of buzz in the media these days, but most often the connected "things" being discussed are home appliances like televisions, refrigerators and thermostats. These developments in technology are also changing the way many businesses operate, though, and even impacts industries like mining.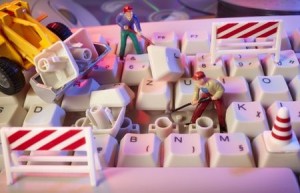 Mining has long been characterized by hard work and heavy equipment. The Internet of Things may not seem to be an obvious fit for the mining industry, but the recent market downturns with commodities is occurring while the same time new technologies are arriving on the scene that promise to improve the bottom line of mining companies.
Barcoding Connected reports that there are at least two ways that smart machines are poised to revolutionize mining: Remotely operated trucks and unmanned aerial surveying and monitoring.
Unmanned aerial vehicles, commonly referred to drones, are now affordable enough and adequately reliable to be used for a number of commercial applications. In the mining industry, drones can be used to monitor surface performance, improve safety, locate ground equipment and more.
On the other end, remote controlled trucks will be able to reduce staffing costs while also improving efficiency and safety. Significant progress has been made in the development of self-driving cars, and systems are now being developed to facilitate self-driving tractor trailers on interstate highways. These same technologies provide an opportunity for mines to use driverless trucks and eventually automated ground equipment that can either operate independently or be controlled remotely via computer.
While implementation of the Internet of Things may be slowed at the moment by sluggish market conditions, the promise of this technology is that it can begin to improve bottom lines if it is implemented sooner rather than later. Companies that are slow to adapt to this rapidly evolving technology risk being left in the proverbial mine dust of their competitors.
Rackers Equipment Co. has been serving the heavy mining and aggregate equipment needs of clients throughout the Missouri area since 1989. We make every effort to connect our customers with the equipment they need for important jobs. To learn more or for help locating the right machinery for your next job or project, give us a call today at 573-635-8700.