Hydraulic equipment is now standard at construction sites, farms and mines around the world. Despite its near-universal acceptance, however, this hydraulic equipment has a relatively short history. Here's a look at the development of hydraulic machines.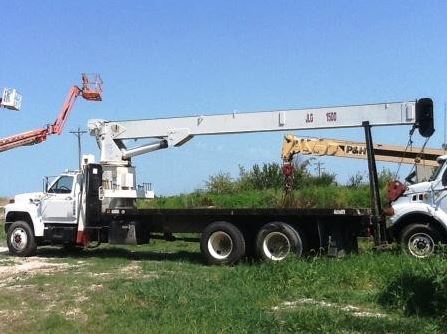 Perhaps surprisingly, the earliest start of hydraulic technology dates back to ancient times, when water was used to power mills and later mining operations. Water-powered mills were in use as early as the Roman era, while in Britain the technology was used in tin mining to extract lead from the ore. The California Gold Rush saw hydraulic water power used in gold mining operations. Many mills were also powered by water before the introduction of electric and modern hydraulic power.
As the name implies, hydraulic construction, agricultural and mining equipment today builds on early hydraulic technologies that relied on water. It was only about 50 years ago that hydraulic-powered equipment started to appear without the need for a source of flowing water.
As recently as 1960, construction equipment was still powered largely by winches and cables, as ForConstructionPros.com notes. Once hydraulic-powered equipment was introduced during the '60s though, it quickly became accepted as the new standard. Excavators, backhoes, loaders and tractors with hydraulic power soon replaced winch- and cable-powered equipment.
Hydraulic-drive machines have also become common in off-road equipment that is used in construction, agriculture, mining and other industries. Hydraulic power is created with a high-pressure pump, providing power to drive wheels or move boom arms instead of electric motors or an engine and transmission.
Modern improvements to hydraulic technology have resulted in equipment that is more powerful, reliable and durable. In just the past 50 years since inception, the average operating pressure of hydraulic systems has doubled while design improvements have resulted in fewer leaks and failures. This means more power, less mess and more capabilities in a hydraulic system with fewer moving parts that can break down.
At Rackers Equipment Company, we have been providing mining and aggregate equipment since 1989. Our customers turn to us to find great prices on quality new and used equipment. Shop our full inventory online now or call us at 573-635-8700 to learn more about how we can help your business with its equipment needs.